In the recent past, various innovative fitness gadgets have hit the market. From heart rate monitors that measure your heart rate to pedometers that measure's the number of steps you take, fitness gadgets have made 'getting fit' a convenient process.
The top 10 fitness gadgets of 2017 are:
1. Fitbit Charge 2
Fitbit Charge 2 is the best budget fitness tracker that one can have. It is designed to track your heart rate, calories burned, distance travelled and sleep. The device does not have a GPS but allows you to connect your smartphone to itself to view running routes.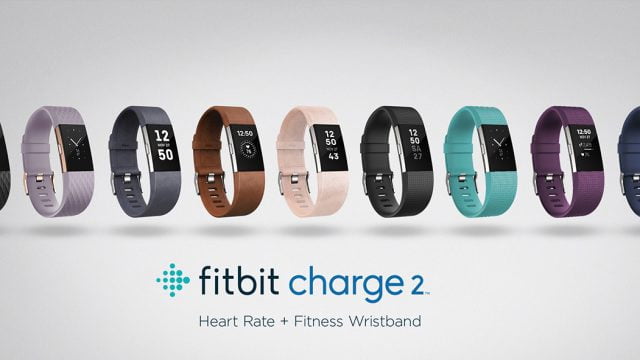 Features of Fitbit Charge 2 –
Rectangular OLED display for enhanced and clear viewing
Resistant to rain, splashes and sweat
Buttons on the side of the display to control the device
Five screen modes – Activities, Stopwatch, Heart rate, Time of day and Relax
A new feature called 'Relax' has been introduced to help you return to normal breathing after an intense workout
Price: ₹ 14,999
2. Jawbone UP3
The Jawbone UP3 is an activity tracker which uses multi-sensor technology to track your passive and resting heart rate along with various stages of your sleep. It can track all your steps and calories burned. It features a Smart Coach guide to provide personalized insights that helps you make better choices. Jawbone UP3 is considered as the best gadget for tracking sleep.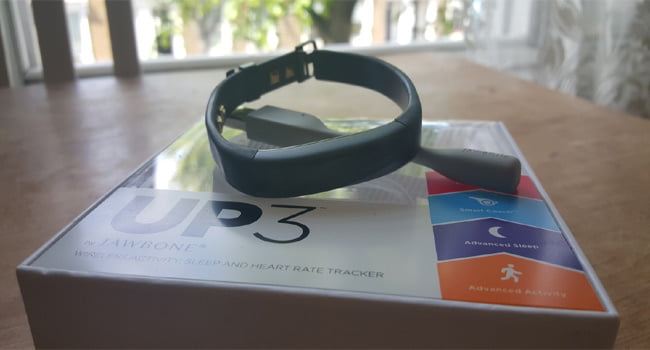 Features of Jawbone UP3 –
It has sensors that monitor all the stages of your sleep like REM, light and deep
Lightweight and slim design
The device learns to recognize your workouts over time
Automatic logging of workouts
The battery is designed to last for 5-7 days
Design is water resistant
Price: ₹ 11,264
3. Garmin Forerunner 235
The Garmin Forerunner 235 is a running watch that makes running smart. It has built-in heart rate sensors, GLONASS and GPS sensors to track your running routes. It also allows you to track your activities like calculating the distance travelled and numbers of steps taken in a day.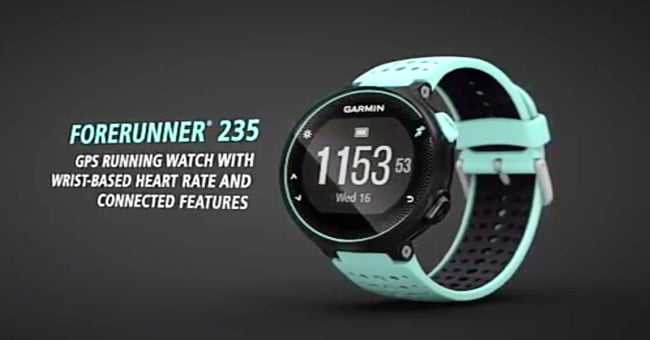 Features of Garmin Forerunner 235 –
You can receive Audio Prompts from a smartphone about laps and lap times
Battery is designed to last up to 11 hours in training mode
Has a Smart Notification feature that allows you to receive Email, call alerts and text messages
Provides an estimate of the maximum oxygen volume during an activity
1.23 inch LCD screen with a 215*180 pixel resolution for clear viewing
Price: ₹ 27,990
4. Garmin Fenix 5
The Garmin Fenix 5 is a multisport watch with GPS and heart rate sensors. It can be used for both, fitness related training as well as outdoor navigation during adventure trails or hikes. The watch is designed to provide information on various running metrics like maximum lung capacity, vertical oscillation and vertical ratio.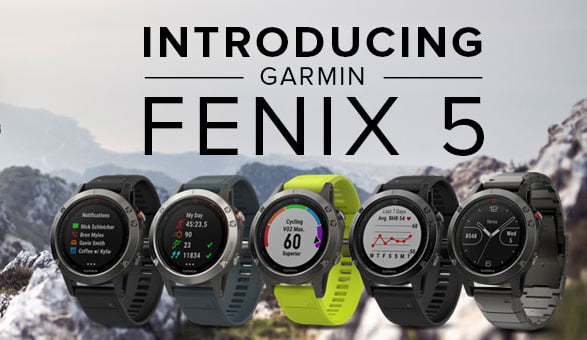 Features of Garmin Fenix 5 –
Has a rugged design that consists of a stainless steel bezel
Features Elevate wrist heart rate technology
Smart Notification feature allows you to access emails and text messages
Sensors like GPS, GLONASS, gyroscope and barometric altimeter for outdoor activities
Performance Widget provides statistics on your workouts
Price: ₹ 40,999
5. Omron 10 Blood Pressure Monitor
The Omron 10 blood pressure monitor comes with TruRead technology which automatically takes three readings to get the average reading. It features comfortable ComFit Cuffs that prevents incorrect positioning of the cuff by inflating over the entire arm. The screen has a backlight and indicators that makes it easier to read.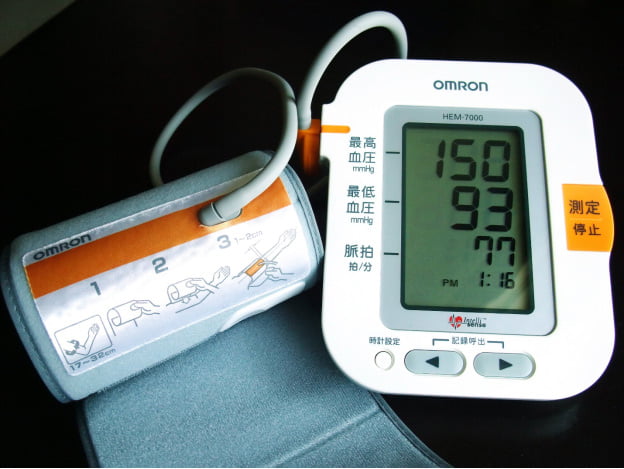 Features of Omron 10 blood pressure monitor –
Comes equipped with TruRead technology to take readings in a convenient manner
The monitor is compatible with Android and iOS
Can store up to 200 readings
The BP level bar allows to find out how your readings compare to normal blood pressure levels
Features multi-colored indicator lights
Price: ₹ 8,745
6. Xiaomi Mi Band 2
The Xiaomi Mi band 2 is a combination of a smart activity tracker and a heart rate monitor. A lightweight device, it comes with an OLED display with a touch panel for easy access to information. It can provide you with information regarding the distance covered, time taken and heart rate.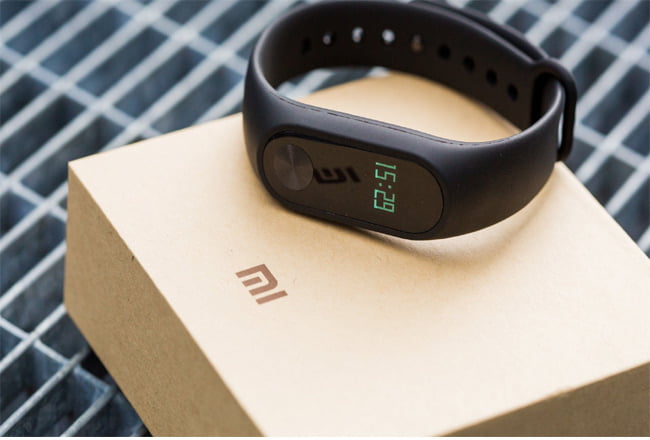 Features of Xiaomi Mi Band 2 –
Uses a photoplethysmography sensor to measure the blood flow in the body
A heart rate sensor to detect heart rate accurately
Alerts you when you have been sitting for extended periods
The band is resistant to water and dust
OLED display is built to consume less power
Price: ₹ 1,999
7. Moov Now
Moov Now is a fitness tracker that provides coaching feedback in real time. The band can track your movements, process them and generate a comprehensive report to give you feedback. The audio coaching in real time allows you to push through and reach your fitness goals. It features various guided programs in various disciplines like boxing, weight training and swimming.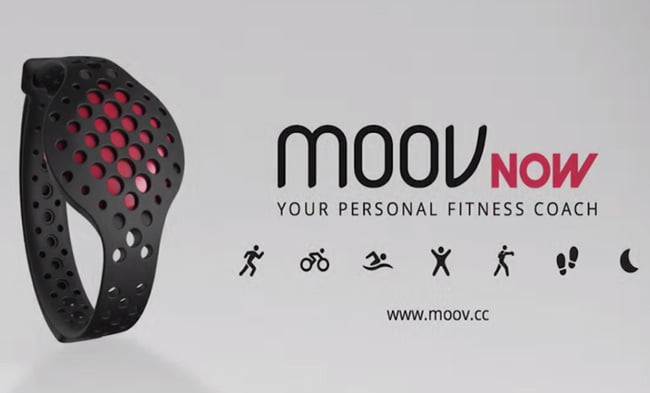 Features of Moov Now –
Guided programs to provide audio coaching feedback
The device is dirt and water proof
Has a battery that lasts for 6 months
Features Omni-motion sensors to capture your motion in 3D
Has a lightweight design
Price: ₹ 3,990
8. Apple Watch Series 2
The Apple Watch Series 2 features GPS, a waterproof design and a Dual-core processor. You can use it during swimming to count laps and detect stroke types. In case, of outdoor workouts like cycling and running, the inbuilt GPS allows you view the distance travelled, speed and calories burned. The watch has a rectangular shaped OLED Retina touch display.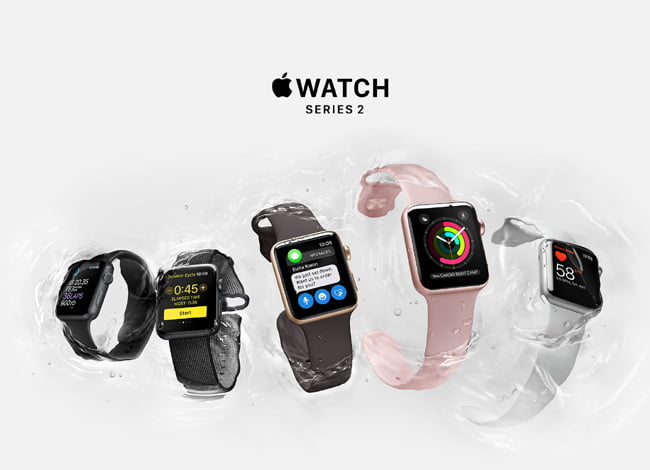 Features of Apple Watch Series 2 –
The OLED display can be easily viewed in sunlight
The waterproof design allows you to swim with the watch
You get a battery life of up to 18 hours
Has a Dual-Core S2 processor for faster processing
You can keep a track of the calories burned, steps taken and distance travelled from the Apple Activity app
Starting Price: ₹ 32,900
9. Withings Body
The Withings Body is a smart scale that can be used to measure body mass index, weight, muscle mass, fat mass and bone mass. The device supports multi-user capability and recognition. The readings are automatically synchronized with the Health Mate app. It features Position Control Technology to give accurate measurements.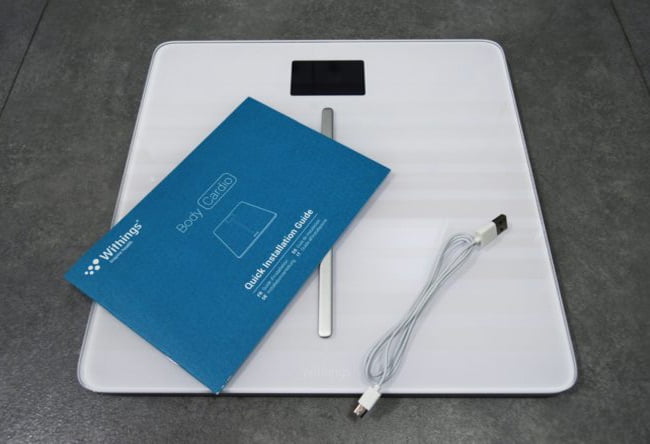 Features of Withings Body –
The scale can record data for 8 users
The batteries are designed to last for up to 18 months
Automatic data synchronization with the Health Mate app
You can regulate your calorie intake via its Nutrition tracking feature
It also provides the daily weather report
Price: ₹ 24,707
10. Skulpt Chisel
The Skulpt Chisel is a muscle quality and fat analyzer. The device is easy to use and allows you to track the movements of 24 muscles in the body. The device has a lightweight design which makes it easy to carry around. It can be paired with both, Android as well as Apple devices.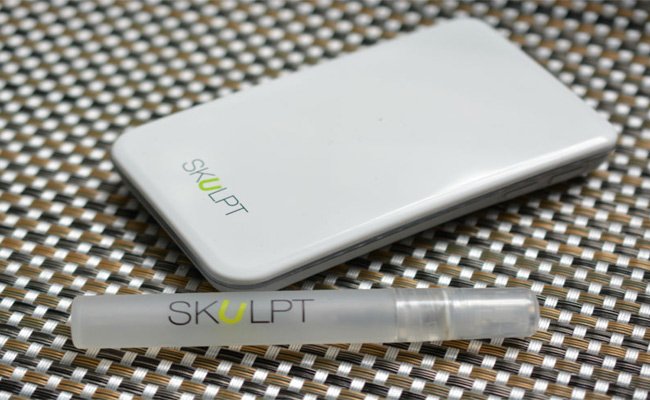 Features of Skulpt Chisel –
It features a multi-colored LED band
Equipped with 12 sensors to analyze fat and muscle quality
Good battery backup
Comes with a charging dock
Price: ₹ 6400